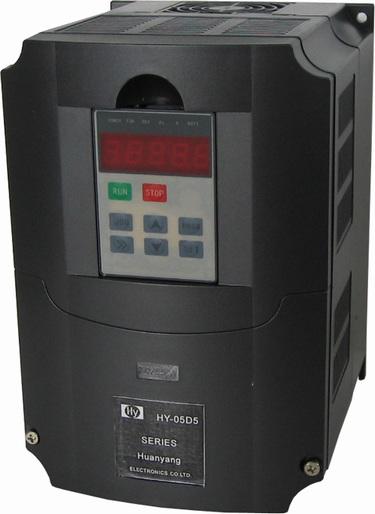 The DigiRout 1000 Pro Spindles use a high frequency inverter to regulate and boost the AC line frequency from 60Hz to 300hz. Because the motor is a true induction motor boosting the line frequency will cause the motor to spin at 5 times the normal speed of a standard induction motor (5x3600RPM = 18000RPM). Additionally the inverter mreasures and controls the motors coil current to maintain speed under cutting loads.


Technical Parameters
for
Variable Frequency Drive Inverter
1) Input Voltage: 220±15%

2) Output Voltage – 208-240VAC (analogous to Input Voltage)
3) Input Frequency: 48-63 Hz
4) Output Frequency: 0-400 Hz
5) Input Phase: Either single phase input or 3 phase input
6) Output Phase: 3 phase
7) Warranty: 2 years
See download Manual here: VFD Drive Manual in PDF
Wiring information provided by manufacturer

We recommend getting the inverter and spindle wired by a local licensed Electrician in your state familiar with building codes and reading circuit diagrams.
Three phase power is confusing for the novice (misunderstanding of the nature of 220v center tapped residential power and polyphase output of the inverter) and can be lethal since the voltage (220v) and currents (20a) are high to frquency spindle.
Additionally it will save you quite a bit of frustration to yourself, won't jepoardize your home or facility, violate your insurance policies, and will be lower cost in the long run if you need to replace the inverter and/or spindle due to miswiring: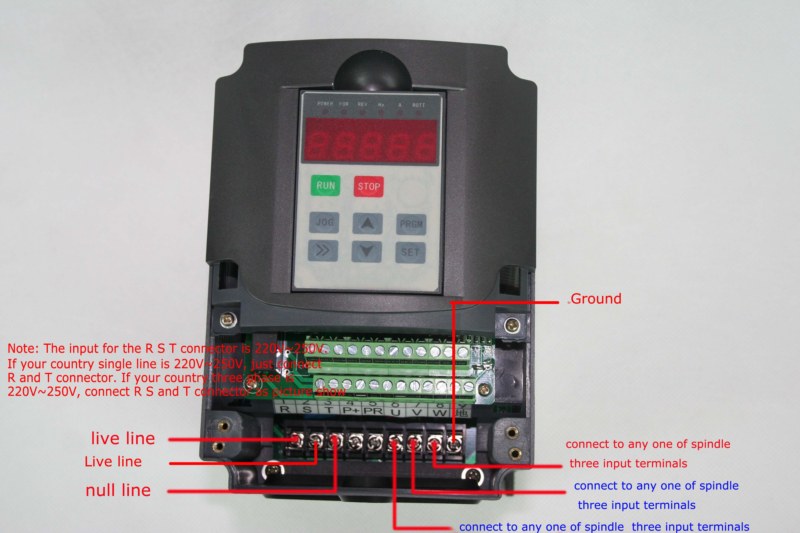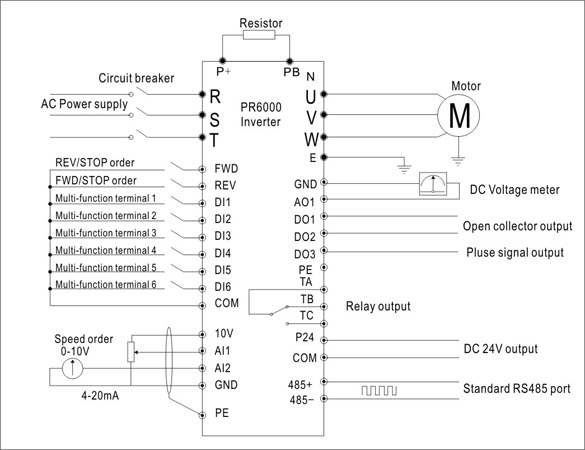 Back