CNC Technology On the Cutting Edge
Digirout Features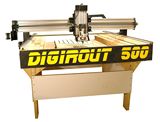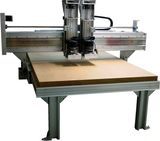 Click on DigiRout Model Below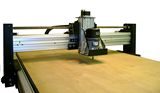 We have worked hard at reducing the cost of DigiRout CNC routers without sacrificing quality. DigiRout CNC Routers are built with heavy duty Industrial quality components.

Take a look at the critical parts used to contruct the DigiRout by Moving the Mouse Over the Text on the Left.

Give us a call Toll Free at 866-966-4335 to discuss your CNC Router application or email us at sales@digirout .

A CNC router is only as good as the parts used to construct them.

From the finest quality precision ground bearing system to the engineered aluminum extrusions, the DigiRout will give you the quality you expect from a CNC router.